Save money with our Six Pack Special!
When you buy 5 tickets in one sale, you get a 6th ticket (valued at $12) for free! Simply add 6 tickets to your cart and use the promo code BOUQUET when checking out.
Call Me Kuchu
directed by Katherine Fairfax Wright and Malika Zouhali-Worrall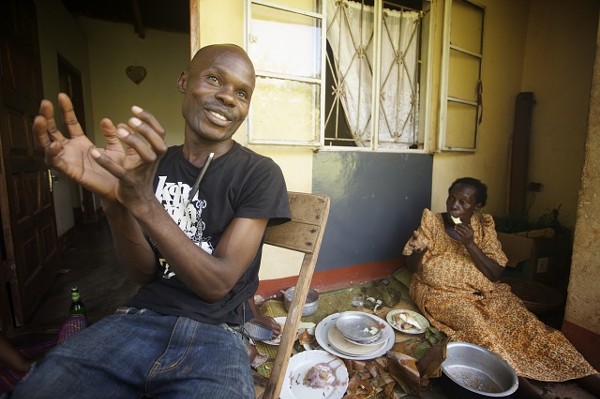 David Kato, Uganda's first openly gay political activist, is one of the few who dare to publicly protest the state-sanctioned homophobia in his country. Here, homosexuality is not only considered sinful, it is illegal. Gay people—known as kuchus—are at risk of being beaten, harassed, and even stoned to death. A new "anti-homosexuality bill" introduced in Parliament would take the law even further, imposing a death sentence for HIV-positive gay men and a three-year prison sentence for anyone who fails to turn in a known homosexual—even one's own child. Meanwhile, the government, the media, church leaders, and American evangelicals fuel the fire of intolerance and hatred throughout the greater population. Working with a clan of fellow activists, David fights Uganda's government and tabloids in the courts, on television, and at the United Nations, because he insists, "if we keep on hiding, they will say we're not here." Three weeks after an important legal victory, David's brutal murder shakes up his fellow activists and sends shock waves throughout the international human rights community. Unprepared for the turn their story has taken, the crew continues filming, and the result is a remarkable portrait of one man's courage, conviction, and tragic end.
Best Documentary Teddy Award – 2012 Berlin Film Festival;
Best International Feature – 2012 Hot Docs
Copresented by Seattle Out & Proud
Run time: 87 min. | USA | 2012
Genres: Documentary
Directed By: Katherine Fairfax Wright and Malika Zouhali-Worrall
Tickets & Schedule
Sunday, October 14
7:00 pm 10/14

at

Egyptian Theatre


801 East Pine Street
Seattle, WA, 98122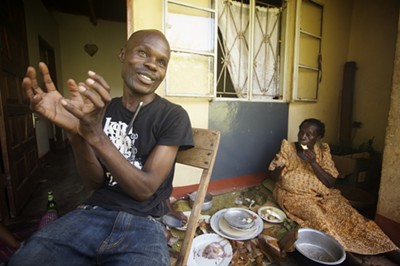 Films
Katherine Fairfax Wright and Malika Zouhali-Worrall | 87 min.