Save money with our Six Pack Special!
When you buy 5 tickets in one sale, you get a 6th ticket (valued at $12) for free! Simply add 6 tickets to your cart and use the promo code BOUQUET when checking out.
Cloudburst
directed by Thom Fitzgerald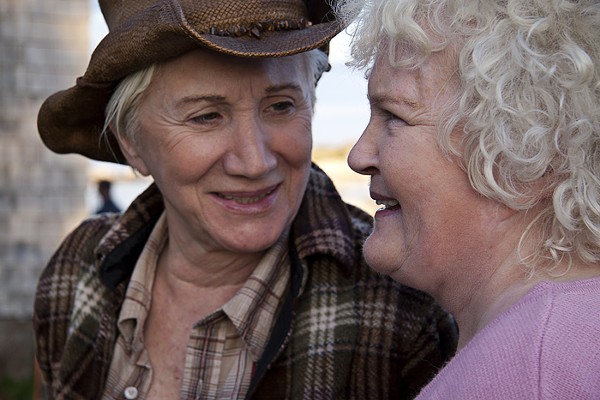 Oscar®-winning actresses Olympia Dukakis (MOONSTRUCK) and Brenda Fricker (MY LEFT FOOT) star in this infectious romantic dramedy about two lifelong lovers who go on the lam in order to stay together. Salty spitfire Stella (Dukakis) and her legally-blind partner Dot (Fricker) have lived together for over 30 years. With both women firmly in their 70s, the question looms whether they can continue to take adequate care of each other in their rustic seaside home. Dot's neurotic and naÏve granddaughter decides to solve the issue by putting Dot in a conservative retirement home. Stella soon breaks her beloved out, and the couple heads for Canada to get legally married and stay together. Picking up an impressionable and attractive hitchhiker, small-town boy turned modern dancer Prentice (newcomer Ryan Doucette), the three form an unlikely bond as they share past troubles and create new ones. CLOUDBURST began in Nova Scotia as an award-winning play by SLGFF favorite Thom Fitzgerald (THE HANGING GARDEN, BEEFCAKE) who adapted and directed it for the screen. This romantic and riotous road movie about life and death, love and commitment has won accolades from audiences around the world, including 19 festival awards in North America and Europe (16 awards for Best Film).
Audience Award, Best Feature – San Francisco Frameline 2012;
Grand Jury Award, Best Film – Milan Lesbian & Gay Film Festival; Best of the Fest – Palm Springs International Film Festival

Copresented by PSOLOC and Lesbians Over 40 Group
Run time: 93 min. | Canada | 2011
Genres: Drama, Romance
Directed By: Thom Fitzgerald
Tickets & Schedule
Friday, October 19
7:30 pm 10/19

at

AMC Pacific Place


600 Pine Street
Seattle, WA, 98101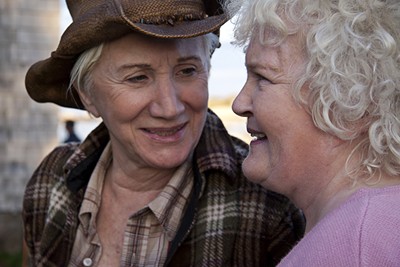 Films
Thom Fitzgerald | 93 min.