I Stand Corrected
directed by Andrea Meyerson
Passes
Tickets & Schedule
Whoops! Couldn't find any results that matched your search.
Please try again, or
start over
.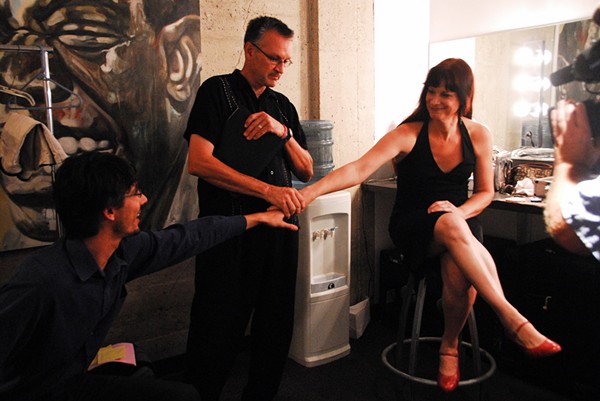 The world of jazz musicians has typically been a boys' club, with homophobic attitudes a given. So what happens when a transwoman breaks in? Jazz bassist John Leitham had established himself as one of the top stand-up virtuosos in the business, handpicked to accompany luminaries like Woody Herman and Mel TormÉ. But Leitham kept a secret from these colleagues: living as John on the road, but Jennifer at home. This compelling documentary reveals how Jennifer Leitham's bandmates handled her transition (Doc Severinsen most touchingly) and how her career survived the journey, proving that one can find allies in the unlikeliest of places.
Guests in attendance
Copresented by Ingersoll Gender Center
Run time: 83 min. | USA | 2011
Genres: Documentary, Trans
Directed By: Andrea Meyerson