Swan Lake
Swan Lake 3D
directed by Ross MacGibbon, Matthew Bourne
Passes
Screenings & Tickets
Whoops! Couldn't find any results that matched your search.
Please try again, or
start over
.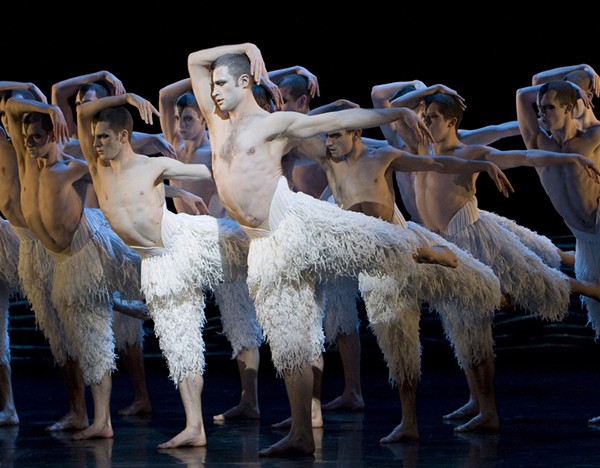 Prepare to be mesmerized by this beautiful and incomparable tale of love brought to the screen by director-choreographer Matthew Bourne (Mary Poppins, Oliver!). Presented in stunning 3D, Bourne's contemporary and controversial gender-bending interpretation of the beloved Russian classic includes a revised Tchaikovsky score and a flock of gorgeous swans. The stage production completed four world tours, won over 30 prestigious awards (including a Tony), and was the longest-running ballet on Broadway. If you loved PINA or enjoy a good psychosexual thriller, you won't want to miss SWAN LAKE in 3D.
Run time: 120 min. | UK | 2012
Genres: Dance, Documentary
Directed By: Ross MacGibbon, Matthew Bourne