Waxie Moon: Fallen Jewel
Waxie Moon In Fallen Jewel
Passes
Tickets & Schedule
Whoops! Couldn't find any results that matched your search.
Please try again, or
start over
.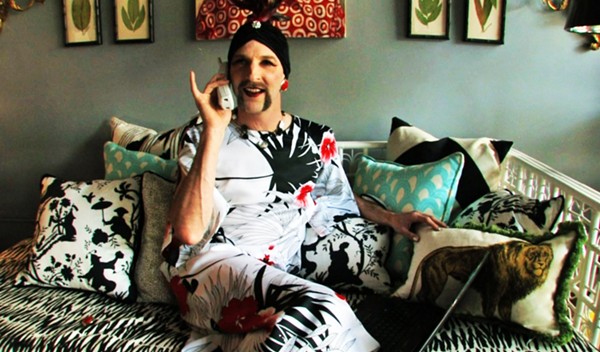 Bending genders and blending genres, this musical comedy by SLGFF Audience Award winner Wes Hurley follows beloved boylesque diva, the glittery Waxie Moon, in his search for true love in the Emerald City. It also features Stranger Genius award-winning actors Sarah Rudinoff, Marya Sea Kaminski, John Osebold, and a cast of over 200 flamboyant performers (including Polly Wood, Inga Ingenue, Ernie Von Schmaltz, The Swedish Housewife, Lily Verlaine, Miss Indigo Blue, El Vez, and Lou Henry Hoover), with luscious costumes by Harmony Arnold, and a sensational original soundtrack by Eric Lane Barnes and other local talents.
Guests in attendance
Run time: 88 min. | USA | 2012
Genres: Comedy, Performance
Directed By: Wes Hurley