Save money with our Six Pack Special!
When you buy 5 tickets in one sale, you get a 6th ticket (valued at $12) for free! Simply add 6 tickets to your cart and use the promo code BOUQUET when checking out.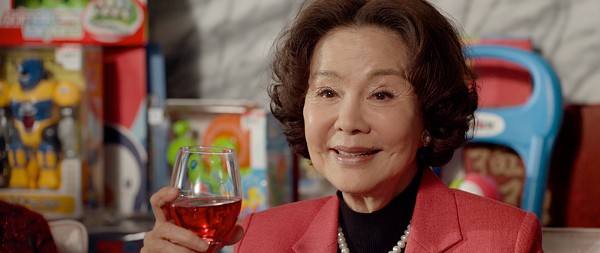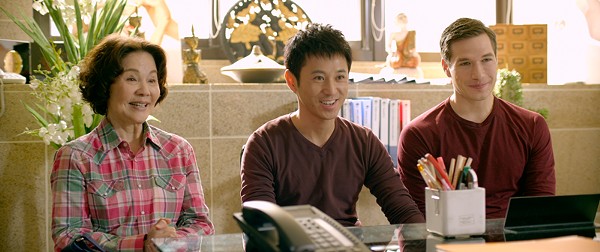 Danny (director Barney Cheng) embarks on a quest to have a baby through a surrogate. His boyfriend Tate is not quite sure about it but eventually decides to support him and go along for what is definitely a wild ride. Danny's overbearing mother (Grace Guei, EAT DRINK MAN WOMAN) disrupts the process when she arrives from Taiwan. Unable to find a good match, Danny journeys to Taipei to find someone who can help. With affection and sensitivity, the humorous and heart-warming BABY STEPS appreciates the complicated perspectives of all involved. Produced by Oscar®-winning producer Li-Kong Hsu (CROUCHING TIGER, HIDDEN DRAGON and THE WEDDING BANQUET) and Stephen Israel (G.B.F., I DO, both SLGFF 2014).
Copresented by Seattle Asian American Film Festival
Director Barney Cheng will be in attendance.
Northwest Premiere
Run time: 103 min. | Taiwan, USA | 2014
Directed By: Barney Cheng
Tickets & Schedule
Saturday, October 17
2:30 pm 10/17

at

AMC Pacific Place


600 Pine Street
Seattle, WA, 98101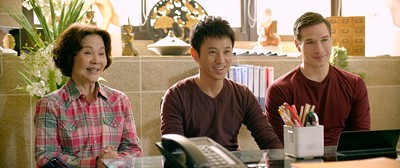 Films
Barney Cheng | 103 min.