Save money with our Six Pack Special!
When you buy 5 tickets in one sale, you get a 6th ticket (valued at $12) for free! Simply add 6 tickets to your cart and use the promo code BOUQUET when checking out.
S&M Sally
directed by Michelle Ehlen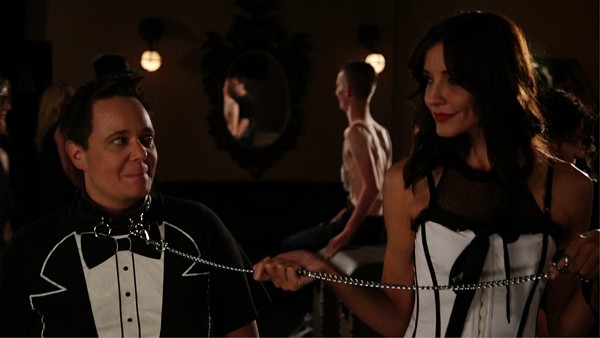 When she finds out about her longtime partner Jill's BDSM past, Jamie suddenly fears she's failing in the bedroom. To add some spice, they decide to explore play possibilities at a club. Posing as "Sally," butch Jamie assumes she will be dominant—but they discover that might not be the case. Meanwhile, their friends Lola and David both start dating Sebastian, a seductive bisexual. All hell breaks loose in this comedic romp from Ballet Diesel Films (HETEROSEXUAL JILL, SLGFF 2014), which explores the infinite possibilities of who's on which side of the coin.
Plays with: FRAGMENTS OF AVA Zara Zandieh; 2012; Germany; 13 min.; in German with English subtitles. Even when rushing to work, Ava always has time to chat with her kindly older neighbor, but then he turns up at her job.
*Contains sexual situations*
Seattle Premiere
Run time: 79 min. | USA | 2015
Directed By: Michelle Ehlen
Tickets & Schedule
Sunday, October 11
9:00 pm 10/11

at

Northwest Film Forum


1515 12th Ave
Seattle, WA, 98122
Films
Michelle Ehlen | 79 min.
Zara Zandieh | 13 min.