Save money with our Six Pack Special!
When you buy 5 tickets in one sale, you get a 6th ticket (valued at $12) for free! Simply add 6 tickets to your cart and use the promo code BOUQUET when checking out.
Boating With Clyde
directed by Clyde Petersen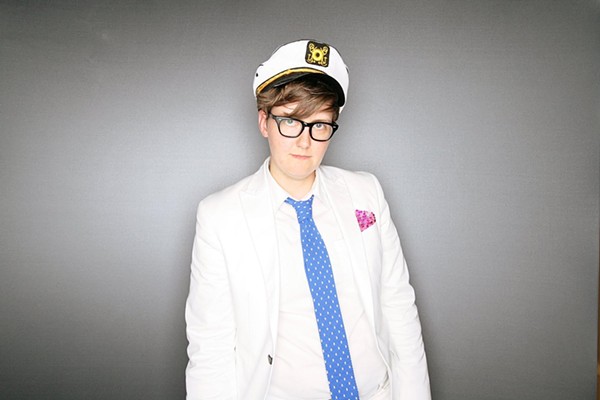 Set sail on this unique nautical and cultural adventure film series, a creation of Seattle-based filmmaker and musician Clyde Petersen (whose animated films played a pivotal role in the "Gender Failure" multimedia performance at Translations 2013). BOATING WITH CLYDE is a candid, cheery glimpse into the Northwest independent music scene, shot in the beautiful Lake Washington Arboretum. Short vignettes feature regional queer musicians, scientists, and authors performing songs and musing on science and culture, paired with puppet shows starring queer underwater news anchorfish. Prepare for a fun melding of music, philosophy, and storytelling—with a few live surprises!
Co-Presented by Reel Grrls
Run time: 90 min. | US | 2013
Genres: Animation, Comedy, Music
Directed By: Clyde Petersen
Tickets & Schedule
Wednesday, October 16
7:30 pm 10/16

at

Northwest Film Forum


1515 12th Ave
Seattle, WA, 98122
Boating With Clyde, Live!
Films
Clyde Petersen | 90 min.